So, after almost 1 month and a half, "The Vampire Diaries" is finally back! And well, it came back like the beginning of a new season, a lot of suspense, secrets and many emotion moments!
"The Vampire Diaries" returned this last thursday 5th, with the episode "The New Deal".  Klaus starts his threats against Elena and her family in order to Stephen return the coffins he stole containing Klaus' family members. Elena tries to strike a deal with Klaus to save Jeremy's life. Meanwhile, Damon meets Stephen looking for answers about why he saved Klaus and why he stole the coffins. Damon and Stephen make a new Deal, but for that Stephen demands that Damon leave Elena out of it.
Yeah guys, I gotta say that "The New Deal" was an amazing season return and thinking ahead, I can say that the next episodes will hold us on the chair!
Let's start by what was left in the previous episode. Klaus was almost killed, but Stephen saved him, and in this episode we saw that he did it to save Damon… Well, they can say whatever they want and act the way they want, but it's clear that Damon and Stephen even being REALLY proud persons, they love each other!
And after saving Klaus, Stephen was released from his mind trick! And for revenge, Stephen stole all the coffins of Klaus' family.
Alright, back here, let's talk about Bonnie! She was having some weird dreams about the coffins that Stephen stole, and then, following her witch's sense, guess what!  She Found Stephen! The thing is, He needed her help to hide the coffins, and ok, she helped, but she also told Elena where he was! C'mon Bonnie, what the fuck, can't you keep your witch mouth shut?!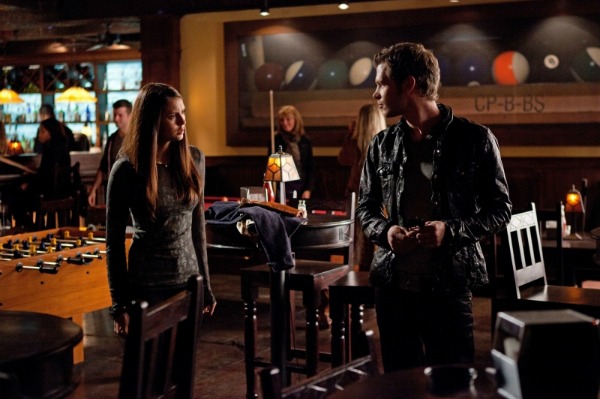 Anyway, Now Jeremy and Tyler… HAhahahaha! Sorry, it's funny… Tyler and Jeremy friends? Hell! NOOOO! What would make you think that a hybrid created by Klaus that have "faith" for him can be a friend? Oh, sure, Jeremy thinks…
For that, he almost got killed!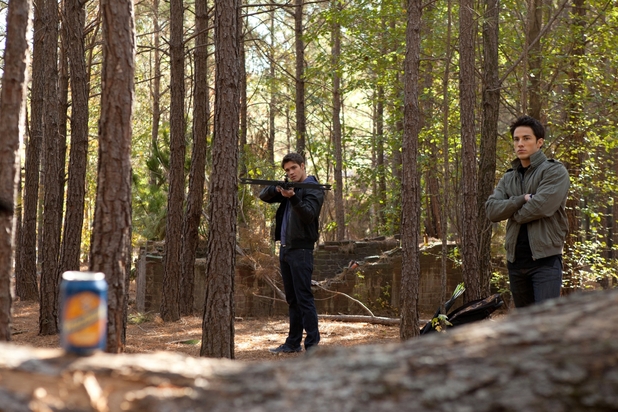 Well, for the end, we had good things happening!
Jeremy will probably get out of the town since Elena asked Damon to compel him to have a normal life, so, I guess this may be a bye bye to Jer! 
Nothing against him, even after seeing him cutting the vampire's head off in this episode! But, I thought he would be some kind of a shaman or something like that…But no.. He is nothing.. Just the pretty boy..Well, goodbye Jer!
And finally! Will Elena finally give a second, third.. I don't know.. Will she be with Damon? At the end of the episode he simple turned the "fuck it" mode on and kissed her!
Well, I can say this was a nice episode! And I can't wait to see the next!
Some questions are up, like is Stephen really not giving a shit for anyone, even Elena? Or are those actions just part of his plans to kill Klaus?
Serie Rate: B+
Stay tunned guys and comment your opinions too!!